Spike Lee
This was at Madison Square Garden the season after Reggie Miller retired. Spike and I had already spoken specifically about the Knicks changes, their rebuilding and what he anticipated in the coming season. At this point in the game, his beloved Knicks were getting spanked by Indiana at the Garden. So I had to ask him…"Spike, we know Reggie is watching this game closely right now, how do you think he's assessing this matchup?" Spike pulled his BlackBerry from his pocket and said "Reggie has been blowing my phone up all night." I followed up, "what is he texting?" "Your Knicks aren't as good as my Pacers…choke…" Spike and I struggled to contain our laughter. This is one of my most memorable interviews.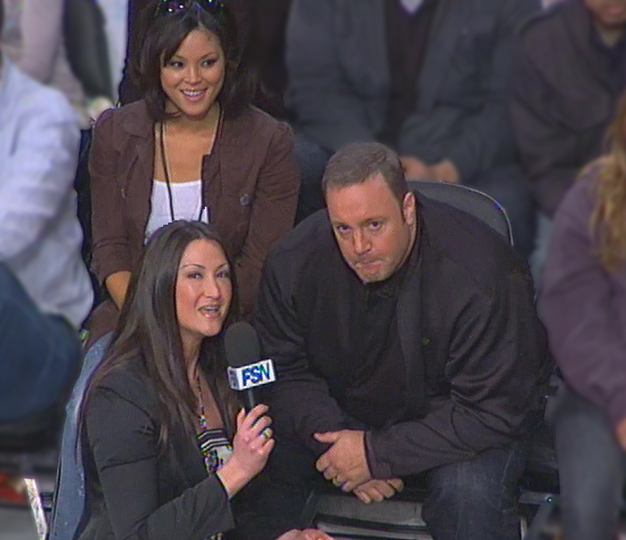 Kevin James
This was court side at Staples Center…his beautiful wife is on his right in the brown jacket. Kevin is as funny and light hearted in person as he appears on tv and film. We talked a little hoops and also about his ongoing golf competition with Ray Romano.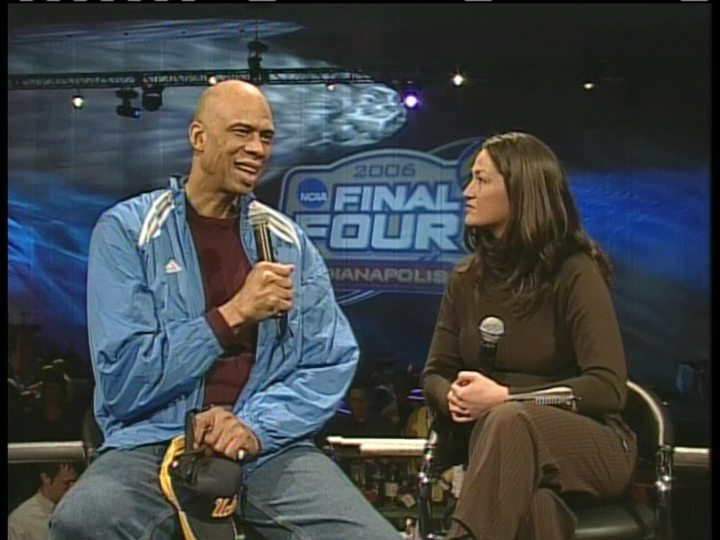 Kareem Abdul-Jabbar
I've had the honor of interviewing and working with notable athletes and entertainers since I began in the business as a teenager. I learned of my interview with Kareem Abdul-Jabbar at the Final Four only moments before he joined me on stage. My mind raced with numerous directions I could take the interview and before I knew it, Kareem was sharing stories of his playing days and I was locked in. When our conversation ended, I had an even greater respect for him as an asset to the world.