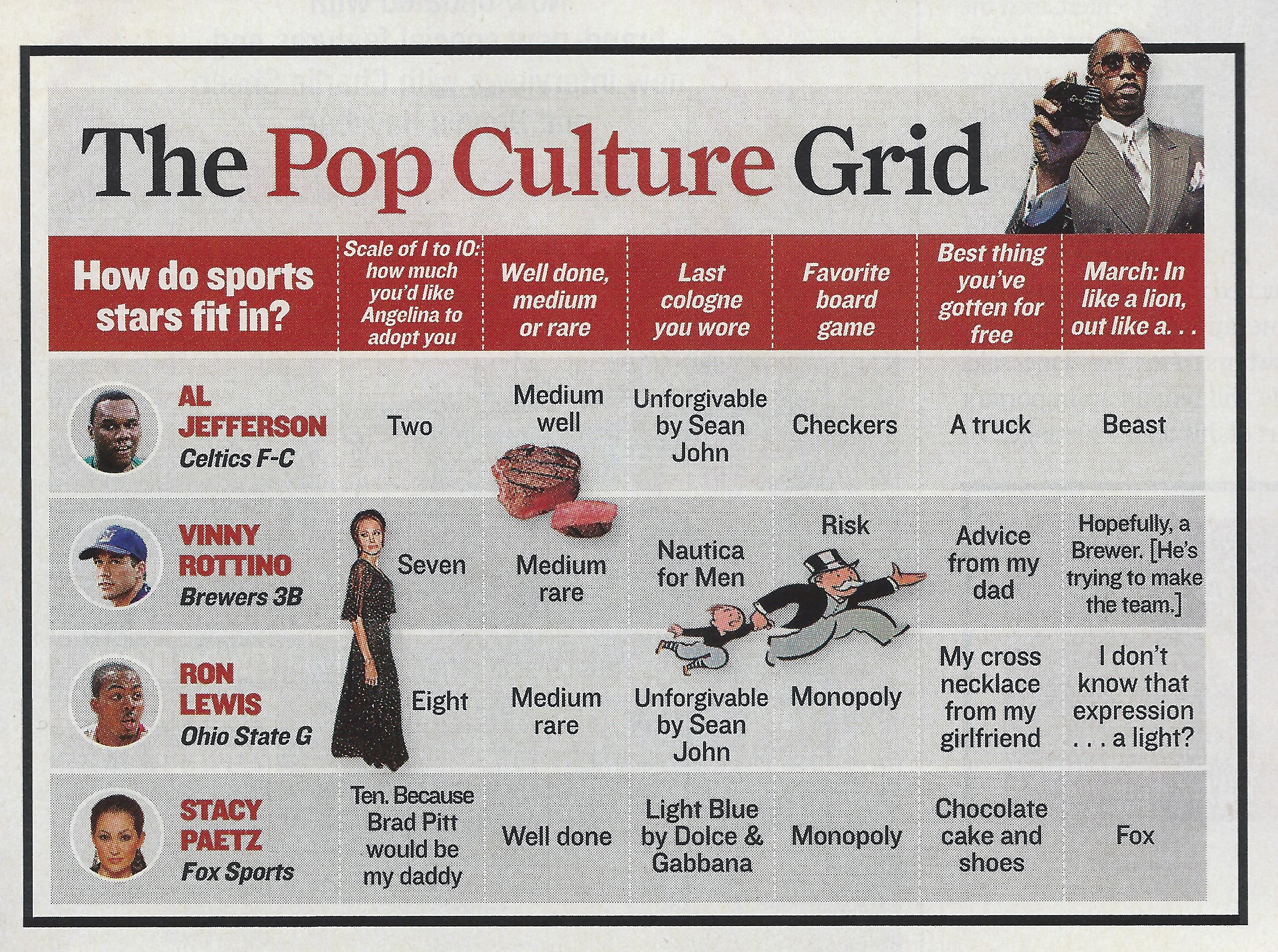 Picture taken from Sports Illustrated magazine (March 26, 2007)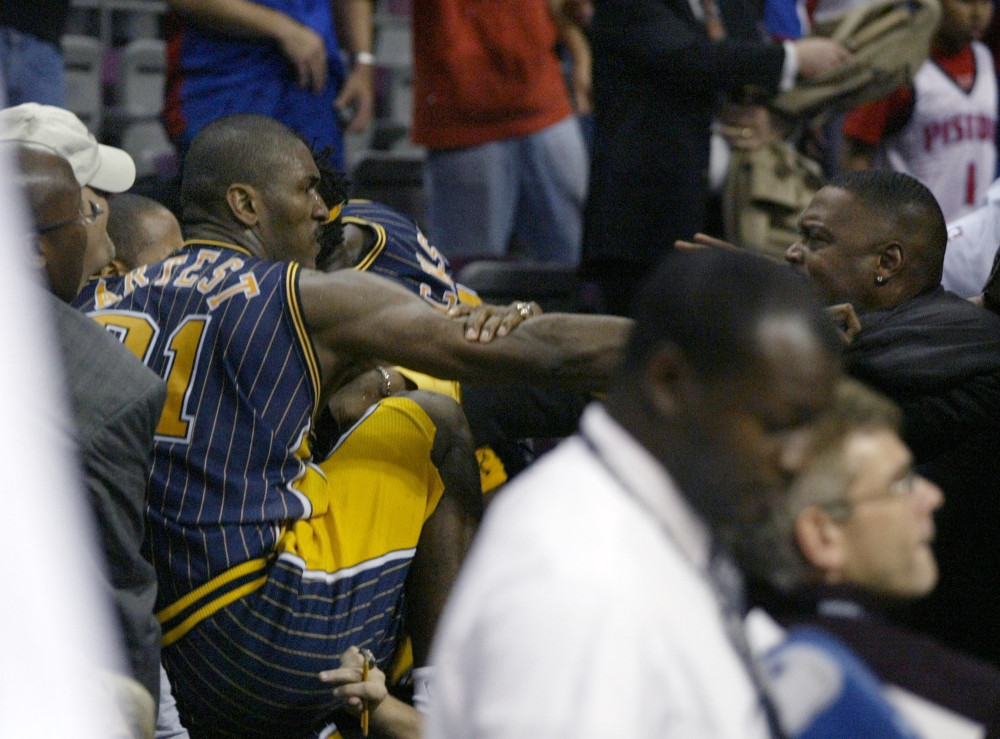 November 19, 2004 was a day in my career that will always be remembered and discussed. I joined Grady and Big Joe to recount that infamous night in Detroit…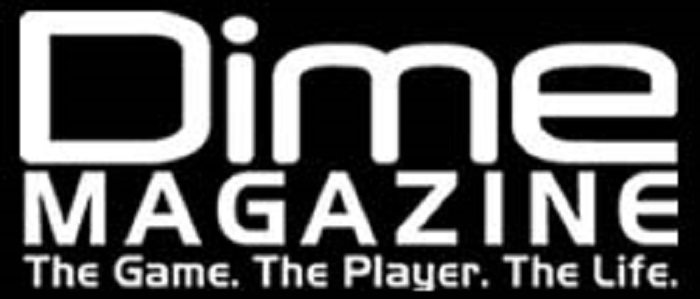 This interview taken from Dime Magazine and conducted by Austin Burton: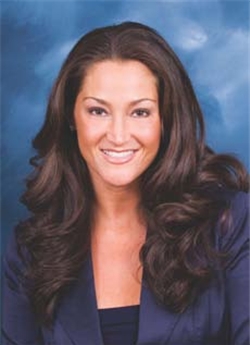 It would be cliche to call Stacy Paetz "more than a pretty face. " If you want to be more accurate, call Stacy Paetz the hardest-working woman in NBA broadcasting.
Paetz is best known to NBA League Pass owners as the sideline reporter for the Indiana Pacers. But she's also the in-studio host of the Pacers' pre-game show, host of the halftime show, and host of the post-game show. Basically, she's Craig Sager with three other jobs and a much better wardrobe.
"I don't think there's anyone else in the League who does all of that," says Paetz. "And I'm definitely the only female that does it all."
A native of Jamestown, Ind., who played basketball, volleyball and softball in high school, Paetz made her national TV debut working a go-kart race on ESPN2 while she was a 19-year-old student at Ball State University. Soon she was working everything from college football to the X-Games to the Summer Olympics, and served a stint as host of ESPN's "Scholastic Sports America" high school show.
In 2004, a former colleague whom Paetz had only met once before landed a front-office position with the Pacers, and called to ask if Paetz wanted a job. Six years later, she has seen just about everything the NBA behind-the-scenes life has to offer.
Dime: What's your typical game day like?
Stacy Paetz: There's so much to do, my constant fear is showing up at the right place at the wrong time, or the wrong place at the right time. I get to the arena at 10 a.m., and I don't leave until after the game. I cover shootaround, do interviews, then write the pre-game show. We have a production meeting at five, then we'll do some voice-overs. We'll do a little rehearsal for the very first hit of the show just to get the timing, but other than that, I never rehearse. I'll talk to the coaches at 5:45, then chapel at six, and the show starts at 6:30. Sometimes I'll host pre- and post-game on the floor, and sometimes in the studio. Halftime is typically on the floor.
Dime: Where are you during the game?
SP: On press row. I'm constantly watching the game, looking at the benches, trying to pick up on demeanor or anything that could be turned into a story. (Pacers) Coach Jim O'Brien is good about letting me get behind their huddle, and I'm always looking at the stats.
Dime: Are you having a dialogue with the producers and the TV announcers the whole time?
SP: Everybody is in constant communication. I might notice something courtside that the director hasn't seen yet, or maybe I'll let them know, "Watch this matchup" because I just overhead the coach say, "Go at this guy." I listen to the announcers closely, in case I can add something to what they've said or get some information for them. I'll usually try to have the opponent's announcers near me, too, so I know what's going on with their team.
Dime: When did you decide to get into broadcasting?
SP: I knew what I wanted to do when I was 15 years old. I saw Chris Berman on TV, and I realized there were no girls doing that. I told my mother, "I wanna do that."
Dime: What advice would you give to somebody who wants to do what you do?
SP: I'm from a small Indiana town, population 700. As a young female, people would discourage me, but I never deviated from exactly what I wanted to do. I wanted to go straight national (TV), and that's what I did. I did my internship early in college, which people didn't recommend, but my thing was the quicker I'm out there, the closer I am to my goal.
For young people, I'd say once you know what you want to do, don't deviate from that goal. There was a lot of behind-the-scenes, a lot of late nights, a lot of stuff I didn't enjoy at all. It's like how the rookie carries people's bags – I did a lot of work. But I wanted to know everything about the business. So now, more than just talking, I can produce. I know how to edit video. I'm not just somebody who only shows up and talks. The more you know about the business, the more valuable you become.
Dime: Does it bother you that some people think sideline reporters don't do much? Especially with females, they think you're just there to read flash cards and look pretty.
SP: Yeah, that kind of thinking does bother me. And honestly, I know some reporters in this business that really don't know anything about the sport, they just look good and have the gift of memorization. They don't have a darned clue what they're talking about. But there's so many other people … like, Suzy Kolber, she knows football inside and out. Or Michele Tafoya, she's one of my role models.
People think we just show up and talk and regurgitate a script. But I do a lot of research and a lot of work. People still ask me, "How do you read the teleprompter and not mess up?" I don't use a teleprompter. I do my own research and ask my own questions. So it definitely irritates me that there are people out there in this business that are on a higher level, where I'd like to be, but they don't really know what they're talking about. And even worse, they don't appreciate it.
Dime: What traits or tools would somebody need to be successful at your job?
SP: Personally, I'm driven by respect. I want to be respected. I'm not one of those girls that's going to dress a certain way or act a certain way to get where I want – I want to do it the right way and get respect. Now, of course I want to look good; as females, we all want to look good. But what's most important is the work that I do and the way I treat other people.
As far as tools you have to maintain, knowledge is a major one. It's like taking a test: If you feel like you know the material past what you should know, you're probably going to ace it. I like to keep a lot of info in my back pocket, so if a piece of video isn't running or the highlights aren't ready, I can "tap dance" my way through it. So the more knowledge you have, the better.
And I hate it when people walk around like they run the place, when they think they are what the world revolves around. It's not about us. It's not about me, ever. If we all do our part, we should be a well-run machine. If my cameraman is holding a camera and all this equipment, I'll grab something to help. Some people get really freaked out, like, "What are you doing? You're the talent!" But I guess that's just how my mother and my grandmother raised me.
Dime: You were in The Palace of Auburn Hills for the Pacers and Pistons brawl, right?
SP: That was my first year with the team, and I wasn't even traveling full-time yet. But I went to that game, and I'll never forget it: 45.9 seconds on the clock, the game was over. I was literally 10 feet from Ben Wallace and Ron Artest, because I was about to interview Artest as soon as the buzzer sounded. When it first happened, I was proud of Ron for walking away. But had he not laid on that scorer's table, had that beer not been thrown
Everything went blank. It was so surreal that I was seeing it all with my own two eyes. I just could not believe it was happening. My first thought was that my mother is watching this game and she must be scared to death. I mean, there was stuff flying everywhere. I was getting hit with beer bottles. After the game we get on the bus, and Ron sees me – I must have been visibly upset – and he says, "Are you OK? Are you alright, sis?" I told him I'd gotten hit with some stuff, and he was like, "What? Who hit you?" He looked me dead in my face and said, "I am so sorry." We were on the bus later and he asked me, "Do you think my career is over?" I said, "I don't know. Nothing like this has ever happened before."
Dime: Name one event you haven't covered yet that you want to cover.
SP: I'd love to do a Super Bowl. I'd love to do an NBA Finals. There's a lot of big events in every sport that are pretty spectacular. I'd like to be there for all of them.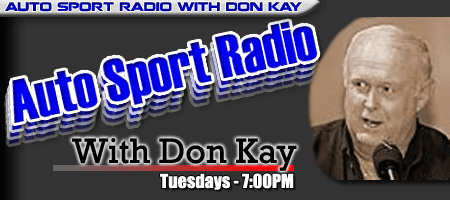 Radio interview taken from ESPN 1070 The Fan

This interview was taken from the Daily Journal and was conducted by Rick Morwick, Sports Editor.
The Jamestown native is a former host of ESPN's "Scholastic Sports America" and was a reporter for TNT's NBA playoff coverage in 2008.
During her time at ESPN, she covered college football, the Summer Olympic Games in Atlanta, ESPN's X-Games and ESPN's "Sunday Night Football."
Active in the Fellowship of Christian Athletes and Church and Community Services, Paetz also is involved with several local charities.
Sports editor Rick Morwick recently asked Paetz the following questions.
What is your favorite sport?
To play, volleyball; to cover, basketball and football
Who was your favorite athlete growing up?
Dan Marino
Did you play any sports in high school or college?
Volleyball, basketball, fast-pitch softball and track
What's the best part about your job?
Telling the stories and watching the game unfold
What's the worst part?
Not having enough hours in the day
What was your first job?
Baby-sitting. I think I helped raise every kid in my hometown. My first TV job was with ESPN.
If you won $25 million in the lottery, who is the first person or organization you would give money to?
Sheltering Wings (a Christian-based shelter for women and children of domestic violence in Hendricks County) and my church
If you were asked to speak at a high school graduation, what would be the main points of your speech?
I actually did speak at a high school graduation about eight years ago. I kept it short, so I know I had to be a crowd favorite just for that. I come from a small Indiana town, armed with huge goals. I believe with faith, work ethic and a strong will to succeed, goals I continue to set will find reality. It's a simple formula. Be dedicated, strive to be the best by consistently finding ways to step your game up and trust your instincts. Always be kind, be a team player and never forget those who've helped make you better. It's also a good thing to look back at where you've been to see how far you've come.
If you have an hour of spare time, what are you most likely to do?
Call a friend
What's the most embarrassing thing to ever happen to you?
I fell walking up the stairs. Who does that?
What are your favorite TV shows?
"Law and Order: Special Victims Unit" and "House"
What's your favorite movie?
"Shawshank Redemption"
What's your favorite book?
The Bible
Who's your favorite band or musician?
Brian McKnight and Hall and Oates
What's your favorite sport to watch on TV?
Basketball and football
What's your favorite aisle in the grocery store?
Produce
What's the worst movie you ever saw?
"K-Pax." If I ever meet Kevin Spacey, I'm asking for my money back.
If you could have dinner with four other people, past or present, who would they be?
Jesus, Martin Luther King Jr., John F. Kennedy Jr. and Babe Ruth